The Gig Economy & Mobility
The gig economy and the workers who power it are transforming the American workplace.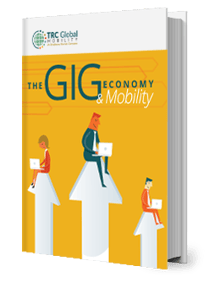 Approximately 40% of the employed American population will be gig workers by 2020 according to a recent study from Intuit. This explosion of gig workers in the U.S. labor market will have effects across businesses and society, and talent mobility professionals will need to consider this phenomenon in consulting with their clients.
In this white paper, you'll learn:
Benefits of employing gig workers;
What motivates gig workers;
Common challenges in using gig workers;
The pros and cons of employing gig workers abroad; and
How a relocation management company can aid in managing gig employment.