U.S. Domestic Relocation Policy Best Practices
The current U.S. domestic best practices outlined here provide a useful starting point for developing or reviewing your own domestic employee relocation policy.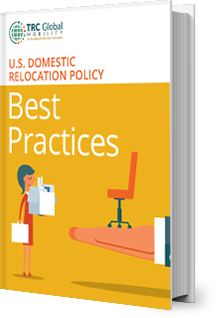 This is a particularly dynamic time for companies that relocate employees within the U.S. Several overarching social and demographic trends are influencing the way we work and employee expectations can vary greatly across generations, locations and industries. Similarly, company needs and competitive situations can vary widely, depending on industry, location and business strategy.
After years of relative stability, domestic relocation assistance is evolving rapidly to meet changing company and employee needs. While cost control is a constant, the dynamic U.S. economy is spurring many companies to take a fresh look at their domestic relocation benefits. In this white paper you'll learn:
New ways to make your relocation package both competitive and cost-effective;
Employee benefits that might be worth reconsidering;
Steps to jump start your company relocation policy review process; and
How to improve your current domestic relocation policy to produce successful outcomes.