Core-Flex Relocation Programs
Along with lump sum packages, core-flex programs are an increasingly popular way to add flexibility and align mobility benefits with employee needs.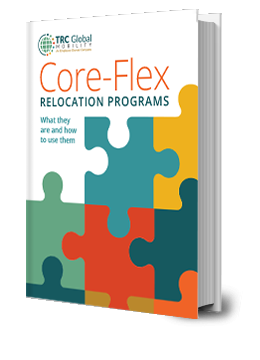 Two major factors are driving the need for more agile mobility programs: the keen battle for talent in a full-employment labor market and the growing population of millennial transferees. Recruiters and hiring managers who are eager to sign the best talent need every tool at their disposal, including mobility benefits that make relocation more attractive.
In this white paper, you'll learn the:
Evolution of flexible employee relocation programs;
Pros and cons of the core-flex approach to both company and employee;
Core benefits of this program; and
Best practices when it comes to selecting and administering the benefits.